Shopping Cart
Your Cart is Empty
There was an error with PayPal
Click here to try again
Thank you for your business!
You should be receiving an order confirmation from Paypal shortly.
Exit Shopping Cart
Right Major + Right College = Success!
If you have accepted your admission offer...you are not done yet. Not reading and acting on email can lead to the cancellation of your admission acceptance.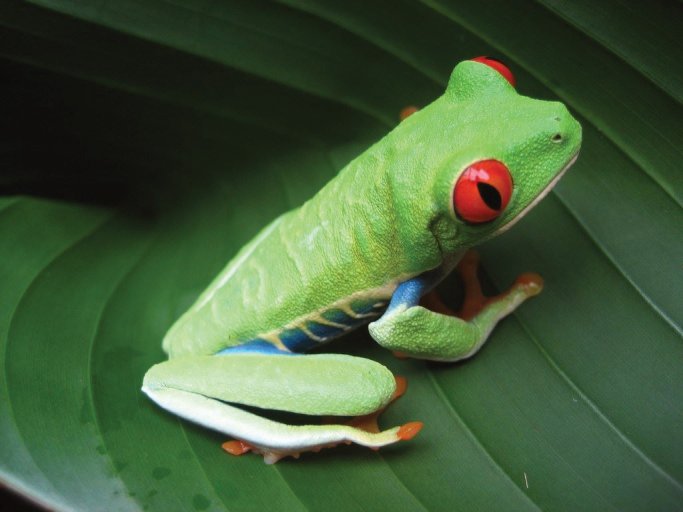 A pattern I keep seeing among students I know is the tendency to apply to colleges where friends are applying. That's a natural instinct at a kind of scary time in the late teens because it is becoming clear to students that they really are LEAVING HOME!!!! 
It is comforting not to be the only person taking a path. However, there are rewards for those who dare to go in different directions. 
Students should consider that colleges, in their mission to have a diverse student body, often accept a limited number of students from each high school. That means if a particular college is popular among your friends, you are competing with those students to get in. Conversely, if students at your school tend to go to just a few popular state universities and you apply somewhere else, you are likely to find it easier to get in where you are applying. 
Students can dare to be geographically diverse and/or diverse in terms of major. Consider whether there is a major that is in your range of passions and gifts but less common than what friends will study. Students can also be diverse by extra-curriculars and hobbies. Daring to be different can pay off-take the leap!
Getting into college is hard. Scamming your way into college is harder...and you can pull hard time for doing it. The amount of money and effort put out by parents caught up in the recent admissions scam is staggering. What I have trouble understanding is why they did it. Did an admission decision mean so much to their self esteem they were willing to pay any amount to achieve that end? Were they planning on having someone attend classes and take exams for their kids too? Did they realize they were stealing an admission decision from another more deserving student?
There is generally a sound reason when students do not get into a particular college. That reason is: for the demographic group the student represents, he or she was less competitive for that school, scammers excepted. From where I sit, sometimes not being admitted to a particular college can be a blessing. If the GPA and test scores of a student are below the average of a college, is it a good idea for that student to have to compete with students whose academic achievement puts them at such an advantage? I think not. 
There are so many ways to help a student reach their potential which can include community colleges, internships, apprenticeships and four year colleges that will be the best match for their current level of academic achievement. The student who is not ready for super competitive universities today, may be quite ready at the end of their sophomore year in community college or a more moderately challenging four year college.
The parents in this scandal who thought they were helping their kids have not only ruined their own lives but they've damaged their kids in the process-even if their kids did not know what they were doing. In their quest to enhance their family reputation and prestige, they have done the opposite for their family and inflicted harm on families of honest, hard-working students.
The fallout from this could be staggering and affect every future college applicant. For example, will fewer high schools be willing to host college testing days? Will SAT and ACT test costs go up so that College Board and ACT can implement better test security? Will college application fees rise so that colleges can have staffing and electronic checks and balances to scrutinize student backgrounds to assure they actually were athletes or involved in other extracurriculars? Worse than that...will public suspicion that college admission decisions can be manipulated be taken for granted by everyone and will this scandal discourage student achievement? 
College application season is not what it used to be. Historically, due dates were in January. Now early application and early decision deadlines begin in the fall, as early as October 15. Some of my students were able to apply to colleges in the summer after 11th grade and got acceptance notices before their senior year began. 
Whether a student applies early or not depends on their ability to get applications and essays ready by fall and when they want to know their admission decisions. Early applicants find out early if they are in or not. That gives them more time to apply to other colleges during regular decision, if desired. Early admission applicants also have the luxury of having the time to get the best grades in their senior year and have time to apply for scholarships.
Students who are planning on taking it easy during their senior year need to compare their college goals to that plan. The higher their ambitions with regard to middle and top tier colleges, the less likely a light senior year is a good idea.
College admission officers at competitive schools are not impressed by senior year schedules that are less than full time...unless there is some other academic activity filling the gap where the missing classes should be. Some students take a less than full time load during senior year to take college classes, for example. Others are engaged in other advanced activities. 
In any event, a student who takes 2-3 classes during senior year with no other academic activity to fill in the gaps should not be surprised if college acceptances are disappointing. Keep in mind that college admission officers are looking for students ready for college. Those who decide to take an academic vacation during the senior year of high school have been shown to do less well during their freshman year in college.
Students ask amazing questions about college admissions. Urban legends about how a student, whose qualifications are lower than average, can get into a very selective school have fueled interesting plots in this year's high school seniors. My favorites are:
apply for admission into a less popular program, like poultry science, to get in and then sneak into your preferred major
brag about how grandpa gave the college big bucks
have really high profile people, like legislators, send a letter of reference
count on a friend of your parents who works at the college to get you in
have daddy call his friend who is on the board of the college
What is actually true is that all of these tactics can backfire and have the opposite of the desired result. The best ways to increase chances of college admission success are to work hard in high school in challenging courses, prepare the best applicaiions possible and apply to colleges where there is a reasonable expectation of success.
The acceptance letters have arrived and students are elated to make a choice and finally have closure about where they will go to college. Right? Well mostly right. Colleges have already begun notifying students on the wait list that they are offering admission to them. This means the student who thought he had closure has to make another decision. Do I stay or do I go?
The benefit of deciding to take the offer is that the student is getting in to his first choice college. The drawback is that the student will have to give up the deposit at the college to which they committed just days ago.

/