Shopping Cart
Your Cart is Empty
There was an error with PayPal
Click here to try again
Thank you for your business!
You should be receiving an order confirmation from Paypal shortly.
Exit Shopping Cart
Right Major + Right College = Success!
If you have accepted your admission offer...you are not done yet. Not reading and acting on email can lead to the cancellation of your admission acceptance.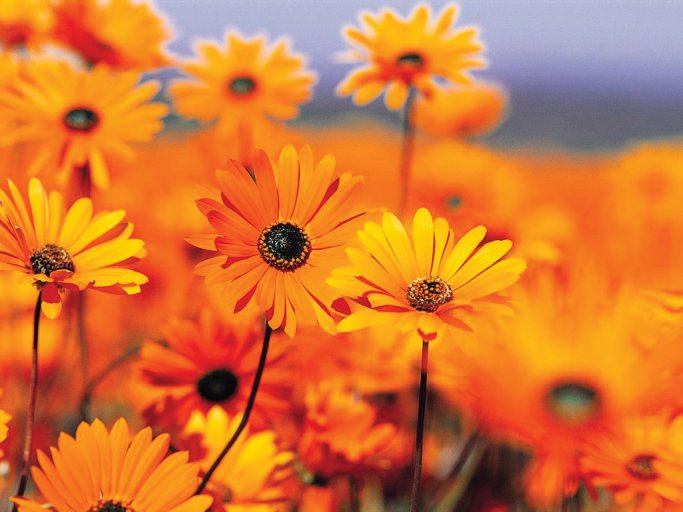 Two temptations for rising seniors include taking a holiday from learning and taking a light academic load during senior year. Both of these temptations should be avoided. 
Students should stay in practice reading and writing in the summer to avoid losing skills prior to the next school year. It matters less what they read and write than that they do it regularly to retain their skill level. 
The academic load during senior year is the other error students sometimes make. They reason that colleges will make decisions on junior year grades and performance. But colleges can check grades and enrollment level during senior year and what the student is doing should match what they reported on college applications or they have hurt their own admission chances. College admission officers have reported that students who take a light load of less challenging courses as seniors are not as ready for their freshman year of college as others who continued to challenge themselves academically. Word to the wise: senior year of high school is not a victory lap.
Make sure your kids have plans for summer that include an academic activity and a volunteer activity. Although summer is a great time for rest and relaxation for families and students, it can also be a time where students lose academic skill gained during the school year. Studies show that students lose ground with reading speed and comprehension. These two skills are critical to academic success as well as college admission success. College admission test scores depend on student ability to read rapidly and comprehend what they read. Students who are out of practice in reading will need time to regain what they lost over the summer. Protect your kids from losing reading skills by making sure they read regularly over the summer. 
In addition to reading and other academically related activities, another great idea for students is to volunteer. It is never too early to get your kids into the habit of helping others. Volunteering helps students grow in many ways. They grow in empathy for others and learn about needs in their community and how they can help. They also grow in self confidence by making a difference and tend to volunteer again on a regular basis once they realize they can make a difference. Volunteering can also lead to taking on small responsibilities that teach leadership skills and time management.
It is never too early to start preparing your kids for college. Summer academic activity and volunteering are two easy ways to begin that journey.
Students who choose to participate in optional college admission interviews can add a slight positive impact to their admission application review. Much like taking the time to officially tour campus, students who participate in interviews are communicating their interest in a college.
Most colleges say that interviewing or not interviewing will not make the difference in getting in or not. However, interviewing does show interest and colleges want to admit students most likely to attend.
Students who decide to interview should be on time, dress appropriately and have a few questions prepared for their interviewer. They should avoid criticizing their school or teachers and focus on areas of the college that they feel are a great fit for them as well as what they bring to campus as individuals.
Warning!!!!! Students whose academic records show less achievement as a senior are in danger of losing their admission offer and scholarship. Take a look at this warning on the Virginia Tech website:
Your offer of admission will be withdrawn under the following condition:
Your final grades are significantly lower than your previous academic record, indicating a declining academic performance in your final year or semester.
You might think this is a rare occurence. But actually, many colleges feel this way AND many students feel that they don't have to work as hard as a senior-especially if they have been admitted to a college already.
Colleges are looking for students who will be an academic success on campus. They are not looking for students who only achieve for admission purposes and then do the minimum required to pass. Any student who has a significant decrease in achievement should contact their college admissions office with an explanation before their offer of admission is withdrawn. There are legitimate reasons such as serious illness or accident. If there is no reasonable explanation, it is likely best not to call attention to the situation.
The best strategy is not to be in the situation of having declining grades. Rather, pay attention to academic progress and get help at the first sign of trouble.
The other issue that plagues seniors is the temptation to take a light academic load of just a few required classes with limited to no rigor. This too is seen as a declining academic indicator.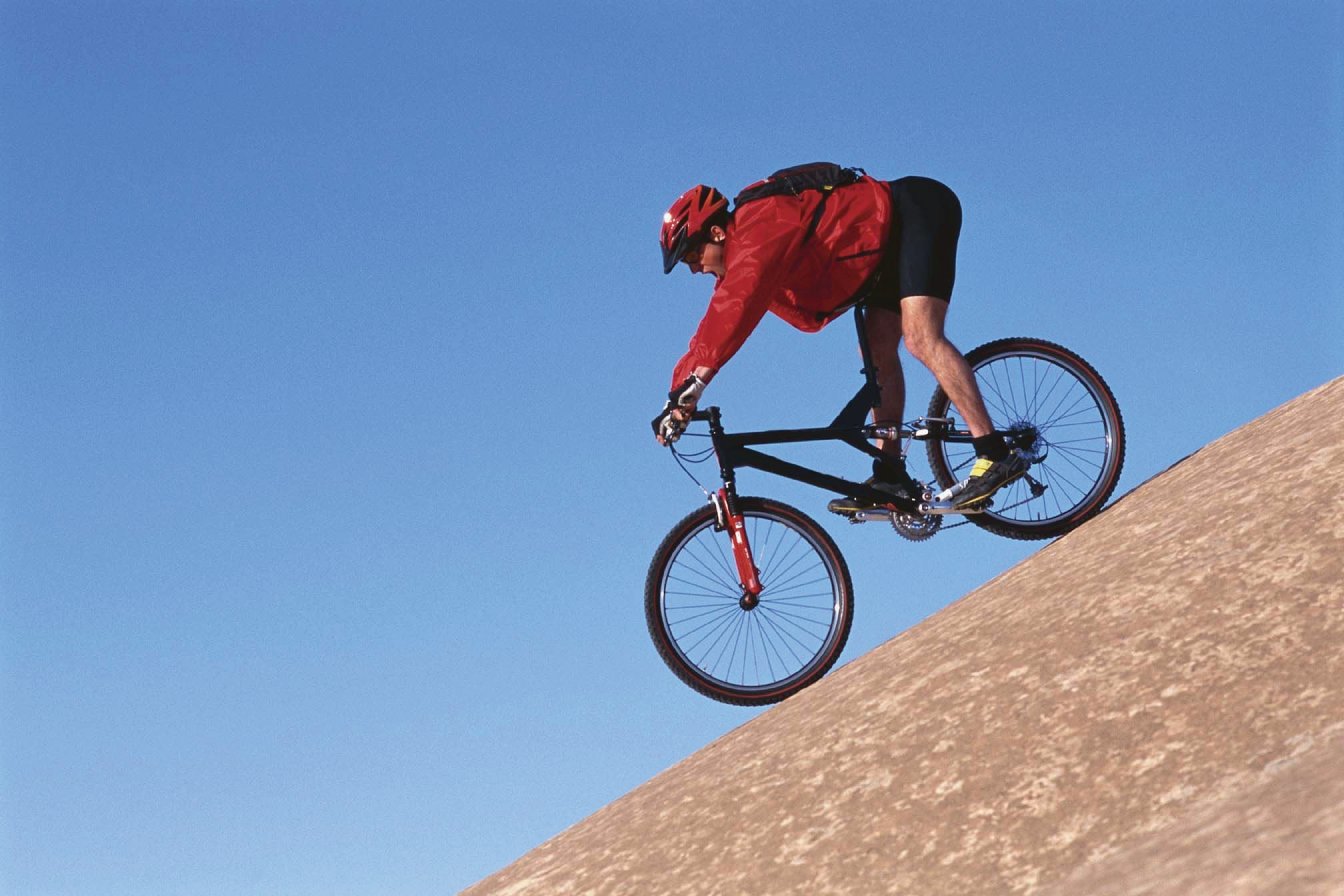 What does reading have to do with riding a bike?
One of the questions I ask students who say they want to improve their grades or standardized test scores is: "How much do you read for pleasure?" This question is often met with a downward glance and a mumbled: "not much". When we talk about why they are not reading, they often report that they do not enjoy reading for a variety of reasons: vocabulary, losing their place, becoming distracted or not having enough time.
I like to compare doing well in school and on tests to preparing for a bike race. I ask students: "If you were preparing for a bike race in three months, what would you do?" They always have the correct answer: "I'd ride my bike everyday and each day I'd ride farther and faster!"
It is the same with reading. If you are planning to take courses or a test...you need to read. Reading an SAT book or textbook is not the only reading needed to win. Students need to learn to read well and comprehend (and remember) what they read. That can only happen when they read regularly and part of that reading should be pleasure reading. 
So the answer to why reading a book is like riding a bike is that both activities increase your skill, your speed and your confidence!

I highly recommend that students use some form of electronic reader because they will always have their books with them. Armed with books they enjoy, they can turn a twenty minute wait for a doctor's appointment into an enjoyable experience. 
A list of 35 books suggested for high school age college-bound teens follows:
FICTION AND NONFICTION SUMMER READING LIST IDEAS*
2.       Virals by Kathy Reichs
5.       My Grandmother Asked Me to Tell You She's Sorry by Fredrik Backman
6.       Fahrenheit 451 by Ray Bradbury
7.       10% Happier by Dan Harris
9.       The Boy in the Stiped Pajamas by John Boyne
10.   Daisy Fay and the Miracle Man by Fanny Flagg
11.   The Reader by Tracy Chee
13.   To Kill a Mockingbird by Harper Lee
14.   Don't Just Do Something, Sit There by Sylvia Boorstein
15.   All the Light We Cannot See by Anthony Doerr
16.   Small Steps by Louis Sachar
17.   1984 by George Orwell
19.   Dear Committee Members by Julie Schumacher
20.   A Man Called Ove by Fredrik Backman
23.   Brave New World by Aldous Huxley
24.   A Gentleman in Moscow by Amor Towles
25.   Blindspot, Hidden Biases of Good People by Mahzarin Banaji and Anthony Greenwald
26.   The Memory Book by Lara Avery
27.   The Great Gatsby by F. Scott Fitzgerald
28.   The Light Between Oceans by ML Steadman
30.   The Orphan Master's Son by Adam Johnson
32.   The Lie Tree by Frances Hardinge
*Some books recommended in 2017 by educators and others by members of the National Association of College Admission Counselors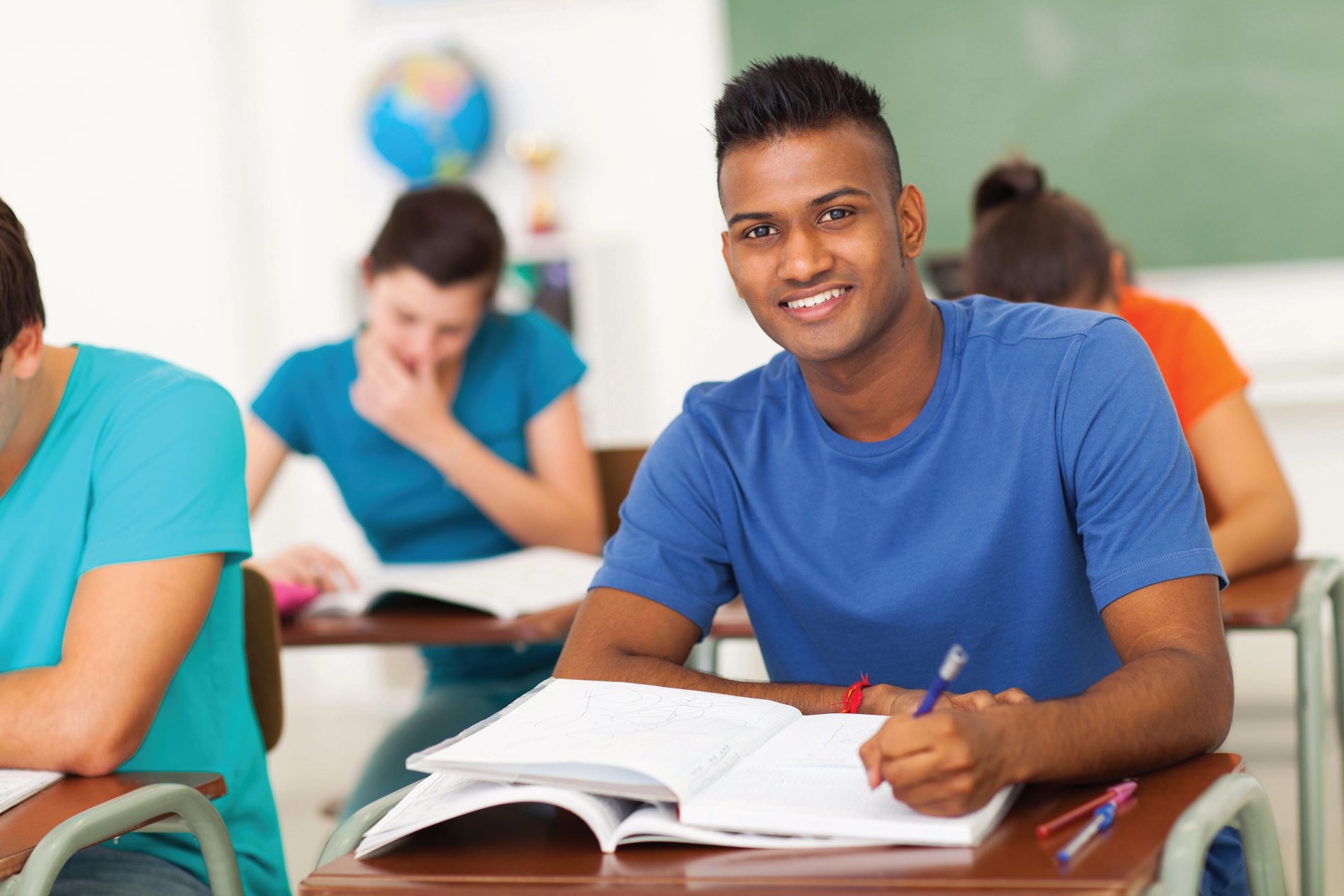 Seven minutes. That's the amount of time an admission officer at a recent conference said she has to review each application for admission to her college. Students who are aware of the small amount of time an admission officer, faced with thousands of applications, can spend on their application review should take note.
The implication for students is that their applications better be different.
By different, I mean complete with well-thought-out responses to ALL questions-even those that are "optional".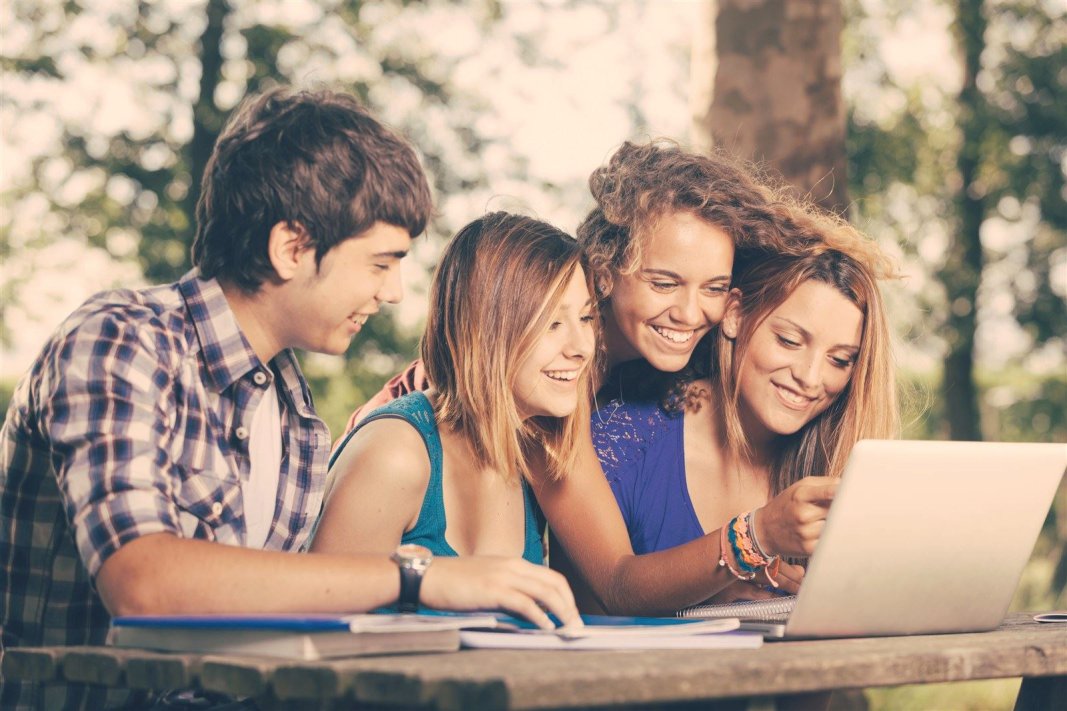 I often have the honor of getting to work with the second college-bound child in a family. A common question that parents ask is: "Should we encourage our second college bound child to take the same high school classes as our first?" 
I understand the logic of the question.
If the first child took those courses and had a good college admission result, it is a no-brainer to repeat those choices for the second child, right?  The answer depends on the academic interests, academic achievement history and college aspirations of the other college-bound children in the family.
High school course selection is a critical part of preparing for college. Generally, students should take the most advanced courses for which they are properly prepared. Students who have the skills and preparation to succeed in Advanced Placement (AP) or International Baccalaureate (IB) courses should strongly consider enrolling in those courses. However, not all students are ready for AP courses and not taking an AP class will not mean that a child cannot go to college. Colleges and universities have a wide variety of requirements for admission. While some colleges strongly encourage or require completion of AP or IB coursework, others do not. The same is true for acceptance into majors. Some majors have higher high school math requirements than others.
The best approach is to learn from the first child's college journey and realize that the second child may have a similar journey or one that is very different.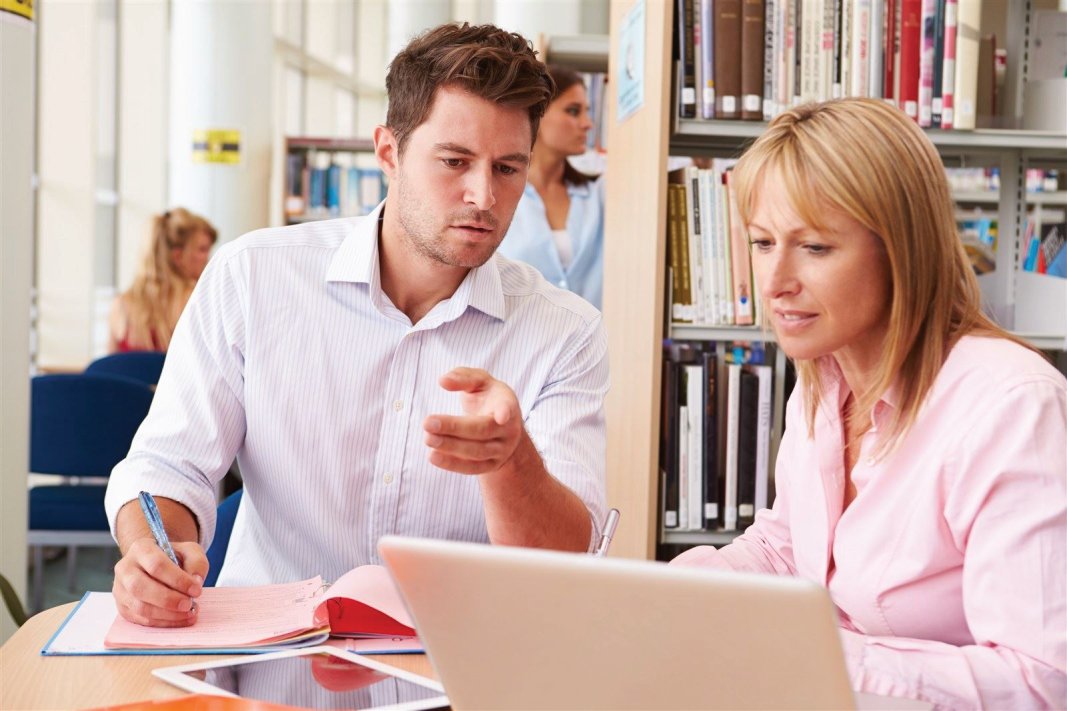 When a client brought her rising 11th grader over for a visit, she remarked that people were asking her if she was starting too early. That thought process is costly to parents and students. The rising level of competition that students face and the rising expense that parents face is a great reason to start early.
Starting early allows time to determine major which improves the suitability of the list of colleges students are considering. Starting early also helps students realize what grades and test scores they need before it is too late to make improvements.
Finally, starting early helps parents understand what they are up against in terms of costs and what their options are. These are things best known earlier so that parents can prepare and consider options.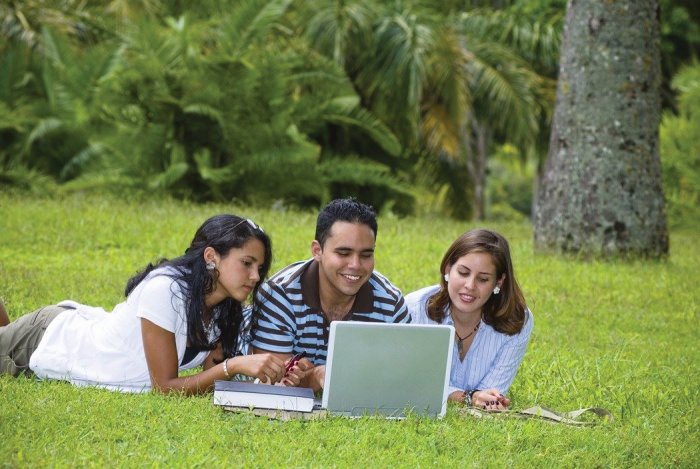 If your teen has some downtime this summer, one activity that he should consider is developing an activity resume. An activity resume is simply a list of all school and community activities in which he participated each year of high school starting at grade 9. Taking the time to establish an activity resume now will provide a document that he can add to as he participates in new activities. Parents should proofread the resume to make sure the student did not forget any volunteer or club activities. The resume will be helpful when the student begins to complete college applications which typically ask for this information.
One resolution all high school students should make this New Year is to get ready for college. That means taking the most challenging courses available to you, doing your best academically and being active in your high school and community.
1) If you are a high school senior, pay attention to the email and other mail you are getting and answer/return phone calls from colleges to which you have applied. This is the time of year when scholarship offers are made and there may be things you need to do to be considered. Do your best this coming semester. You are not just studying for grades, you are getting ready for serious academic challenges in the fall.

2) If you are a junior in high school, take the SAT and ACT and take them several times this spring and fall. If you have disappointing results, take a class or get an SAT or ACT tutor. Make sure you sign up for a healthy load of challenging courses for your senior year. Admissions officers assume that students who take a light senior year load are less likely to be ready to successfully manage a full course-load in college.

3) If you are a high school sophomore, make sure you take the PSAT. It helps you qualify for some scholarships. This year is also a great year to take an ACT or SAT class. Talk to your counselor about honors, advanced and AP courses you can take next year.

4) If you are a high school freshman, don't let yourself fall into the trap of thinking that you'll worry about college later. Later is now. How well you do in classes this year sets the stage for how well you will do next year and in the future. It is very hard to recover from a lost freshman year with no involvement in school or community and an easy course load with mediocre grades.

/